This is an archived article and the information in the article may be outdated. Please look at the time stamp on the story to see when it was last updated.
ST. LOUIS, MO — A suspect is now in custody after a triple murder in north St. Louis County. Demetrius Davis, 27, has been charged with three counts of Murder in the First Degree, one count of Assault in the First Degree, and four counts of Armed Criminal Action. He is being held without bond.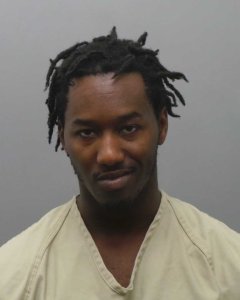 Police say the crime happened Wednesday night at a house on Northdale Avenue in Spanish Lake. Police first found a 49-year-old woman shot in the street. She remains hospitalized. Family members identified her as Yolanda Solano.
The murder victims have been positively identified as Timothy Solano, 20, who lived at the home, Brandon Stephenson, 36, or Florissant, and Melissa Tierney, 40, of St. Louis.
Contact the St. Louis County Police Department at 636-529-8210 or CrimeStoppers at 1-866-371-TIPS(8477) if you have any information in this case.