This is an archived article and the information in the article may be outdated. Please look at the time stamp on the story to see when it was last updated.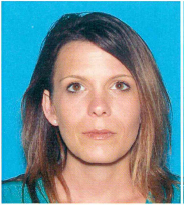 MADISON COUNTY, IL (KTVI) – Glen Carbon police have named a woman as a person of interest in a Thursday morning fire that left one adult dead.
Authorities are searching for 32-year-old Cristy L. Campbell.
The fire started around 5:30 a.m. at a two-story home on Dogwood Lane. Six children were able to escape.
Campbell, who is possibly endangered, is described as a white female, 4'11" weighing 97 pounds. She has brown hair and brown eyes.
The children, ranging in age from infancy to teens, have been placed in the care of family members. Some sought help at a nearby Walmart shortly after the fire began.
At this point, the cause of the fire is unknown.
If you have information on her whereabouts please call 618-288-7226 or the Madison County's Sheriff's Department at 618-692-4433.
An infant was taken to a nearby hospital after a vehicle was found in a lake in Madison County. It happened shortly before 6 a.m. at Highland Silver Lake near Illinois Route 143.
A passerby saw the vehicle and immediately called for help.
Emergency crews performed CPR on the infant, whose condition is unknown at this time.
The sport-utility was pulled from the lake a short time later. Authorities are searching for the owner.
At this time it's unclear if both incidents are related.
Related story: One dead in Glen Carbon house fire; multiple children safe