This is an archived article and the information in the article may be outdated. Please look at the time stamp on the story to see when it was last updated.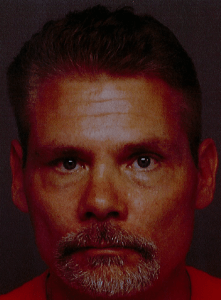 ROCK HILL. MO (KTVI) - Newly-released pictures show extensive damage to a locker inside a fitness club.
Rock Hill Police said Philip Dierker, 45, pried open the locker at the Club Fitness at 9550 Manchester Road and stole a member's belongings.
The valuables include a watch valued at nearly $8,000, an iPhone, and a diamond wedding ring.
While some criminals resort to clipping door locks, police said Dierker took the crime to another level. The pictures show the door removed from the hinges.
Dierker now faces felony stealing charges for the incident, which police say took place in May.
Club Fitness members saw the pictures and were surprised to hear about the incident, saying the gym is safe.
But member Chad Heidtman said he does not take chances with theft.
"I guess I'm shocked to hear that all that stuff was even in a locker here," he said. "I don't bring anything here. I go home and change before coming here."
Rock Hill Police advise anyone working out at a fitness club to either keep their valuables on them, or leave them at home. Even leaving purses inside a car can subject someone to a potential breakin, Rock Hill Det. Sgt. Kevin Clinton said. He added it is important to always remain alert.
"If you`re in a club and you`re working out, pretty much you run into the same people because you usually have a pattern because you`re coming in at the same time. If you see something that doesn`t look right, go to the desk and talk to them about it," Det. Clinton said, shortly after the alleged incident happened.
Dierker is in custody and is awaiting a court appearance, Rock Hill Police said.