This is an archived article and the information in the article may be outdated. Please look at the time stamp on the story to see when it was last updated.
CLAYTON, Mo. – Prosecutors and defense attorneys reached an agreement Friday in the case of a fatal shooting inside a local Show-Me's Restaurant and Sports Bar.
Attorneys for Neal Myers agreed to plead guilty to involuntary manslaughter for the death of Scott Beary. The judge sentenced Myers to five years in prison as a result. Defense attorneys said it's likely Myers will spend anywhere from six months to two years in prison since he's already served more than a year.
Myers was facing charges of second-degree murder, first-degree assault, and armed criminal action.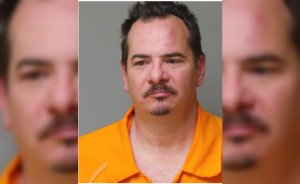 The shooting took place in February 2018 in the Florissant restaurant.
Myers and Beary got into a physical altercation after an argument about dogs.
Myers admitted to shooting and killing Beary but claimed it was in self-defense.