This is an archived article and the information in the article may be outdated. Please look at the time stamp on the story to see when it was last updated.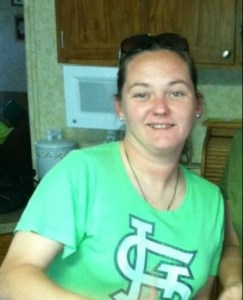 GRAFTON, IL (KTVI)-  The boot and wallet of a missing Grafton woman have been located in a culvert in the town, and Grafton police now believe that she was swept away by a flash flood.
Grafton Police have been searching for 42-year-old Heather L. Bardsley, who was last seen between 10:30 and 11:00pm on  Saturday December 26, 2015, at a creek crossing on N. Cedar Street in Grafton. Friends she had been with assumed she had walked to her home a short distance away.
Additional searches of the culvert and ditch near where she was last seen recently turned up Bardsley's rain boot with a distinct zebra print and Coach brand wallet with her driver's license and credit cards/bank cards inside. There has been no sign of her remains.
Grafton Police now believe she may have been swept into the main channel of the Mississippi River during the heavy rain and flash flooding that occurred that Saturday.  They are asking for help from down river communities and police agencies to be on the lookout for any sign of Bardsley's remains.