This is an archived article and the information in the article may be outdated. Please look at the time stamp on the story to see when it was last updated.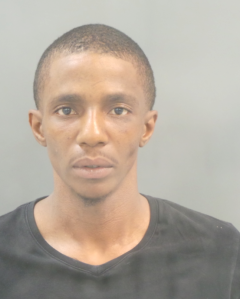 ST. LOUIS – Two suspects have been charged after an officer-involved shooting Thursday.  Wendell Davis, 26,  faces weapon charges, resisting arrest and tampering with a motor vehicle.   His bond is set at $50,000.  Joshua Polk, 29, is charged with  resisting arrest and tampering with a vehicle.  His bond is set at $25,000.
Police have released Polk's mugshot.  Davis is still in the hospital.  He is suffering from injuries from the officer involved shooting.
A St. Louis police officer has shot and wounded a man after he jumped from a stolen car and pointed a gun at the officer.
Acting Chief Lawrence O'Toole says Wendell Davis was hit in "the upper torso" Thursday afternoon. He described the man's condition as guarded and stable.
The shooting happened after officers used a tire-deflating device to disable a vehicle that had been reported as stolen on Aug. 11 from the nearby suburb of Bridgeton. Two men inside fled before one of them pointed a handgun at an officer. O'Toole says the handgun has been recovered and that the second man who fled also is in custody.