This is an archived article and the information in the article may be outdated. Please look at the time stamp on the story to see when it was last updated.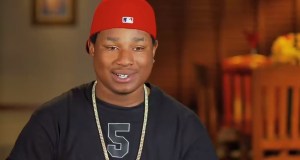 ST. LOUIS (KTVI) – TMZ reports that Miss Robbie, the star of "Welcome to Sweetie Pie's" on OWN, is mourning the loss of her grandson.
Investigators with the St. Louis Metropolitan Police Department say a 21-year-old Florissant man was gunned down in a north city residence Monday night and an acquaintance was also shot in a case of mistaken identity while attempting to render aid.
According to police, the shooting occurred around 8 p.m. in the 3900 block of Natural Bridge Avenue in the Greater Ville neighborhood.
Police found the victim, identified as Andre Montgomery, was found inside the home suffering from several gunshot wounds. Montgomery was pronounced dead at the scene. A second man, a 22-year-old, was found outside the home with gunshot wounds to his chest and arm. He was rushed to a local hospital and remains in critical condition.
Miss Robbie tells TMZ that the house where Andre was shot had a recording studio, and he was laying down a rap.
Investigators say Montgomery was shot inside the home and that the 22-year-old, who was visiting somebody else at the home, drew his own weapon and came to assist Montgomery. Meanwhile, a third individual, unaware the second person was trying to help, took his own firearm and shot the 22-year-old.
No suspects have been identified. The investigation remains ongoing.
This is a clip from 'Welcome to Sweetie Pie's' where Andre graduates from high school: