This is an archived article and the information in the article may be outdated. Please look at the time stamp on the story to see when it was last updated.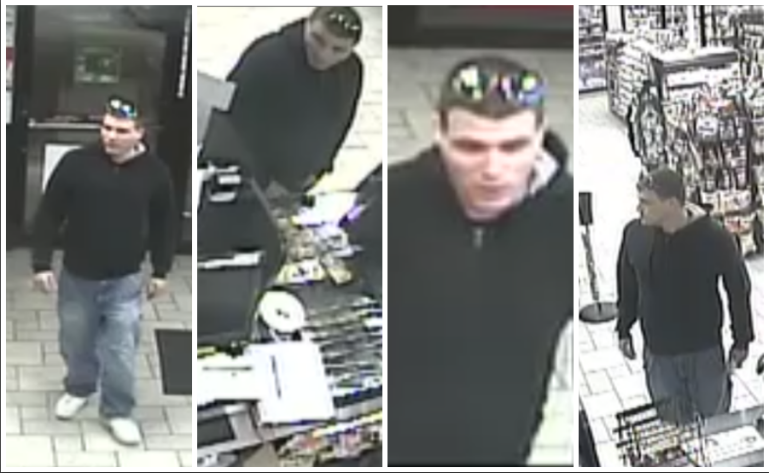 ST. LOUIS COUNTY, Mo. – Investigators with the St. Louis County Police Department are asking for the public's help in identifying a man who robbed a Circle K at gunpoint on Tuesday.
According to Sgt. Benjamin Granda, a county police spokesman, the robbery took place around 1:40 a.m. in the 1900 block of Union Road in south county.
The suspect walked into the Circle K around 1:30 a.m., picked up a bag of candy like he was going to purchase the item, and then waited for other customers to leave. The man walked up to the counter and waited for the cashier to ring him up.
The suspect then pulled out a gun and demanded the money from the register, Granda said. The clerk handed over an undisclosed amount of cash.
The suspect took the money and fled on foot. No one was injured in the robbery, Granda said.
Police described the suspect as a Caucasian man in his late 20s or early 30s and standing 5'9″ tall with a medium build. He was wearing a dark-colored hooded sweatshirt, jeans, and white tennis shoes.
Anyone with information on the suspect's identity or whereabouts is asked to contact CrimeStoppers at 866-371-TIPS or the St. Louis County Police Department at 636-529-8210.