This is an archived article and the information in the article may be outdated. Please look at the time stamp on the story to see when it was last updated.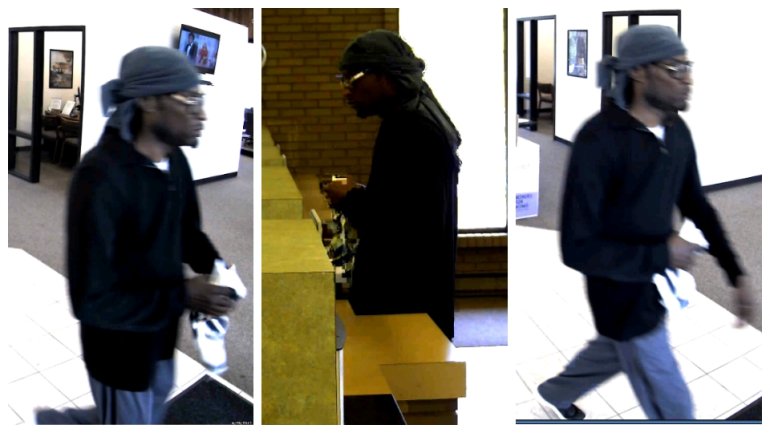 FERGUSON, MO (KTVI) – Detectives with the Ferguson Police Department are asking for the public's help in locating a man who robbed a bank last week.
According to Commander Frank McCall Jr., Ferguson Police Department, the robbery took place April 20 around 1:05 p.m. at the Great Southern Bank in the 10300 block of W. Florissant.
The suspect did not display a weapon during the robbery, McCall said.
Police described the suspect as an African-American man wearing grey pants with black stripe down the center, a dark top, and either a shirt or towel wrapped around his head.
Anyone with information on the suspect's identity and whereabouts is asked to contact the Ferguson Police Department at 314-522-3100 or CrimeStoppers at 866-371-TIPS.