This is an archived article and the information in the article may be outdated. Please look at the time stamp on the story to see when it was last updated.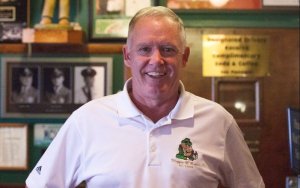 ST. LOUIS (KTVI) – The body of an older man was found in a car parked on the side of Interstate 55 southbound at Loughborough around 5:30 Wednesday afternoon. The highway was shut down for about an hour and traffic was diverted off the interstate at Bates.
A MODOT worker spotted the vehicle on the side of the road and checked it out and discovered a body inside the Ford Explorer. The man had been shot.  The victim was in the driver's seat and his seat belt was still buckled.  Detectives believe he was 50 to 60 years old.
According to our partners at the Post-Dispatch, the victim was Pat McVey, the owner of Maggie O'Brien's Restaurant & Irish Pub near Union Station.
Several detectives and dogs checked the interstate north of Loughborough looking for shell casings and evidence from the shooter's vehicle. Police Lt. John Green with the St. Louis Metropolitan Police said, "I don't think he was involved in a gun battle there's no indication he had a weapon or was shooting returning fire…he was definitely the intended target because there was a lot of bullet holes found in the car."
Witnesses heard gunshots earlier. One heard them at 2:30, the other at 5:30, those are the suspected times of when the man was shot.