This is an archived article and the information in the article may be outdated. Please look at the time stamp on the story to see when it was last updated.
ST. LOUIS, MO. (KTVI) – St. Louis police are investigating an officer involved shooting that occurred just after 7:00 p.m. at Davison and Burcher.  Police say they were called to the area for a report of a suspicious person in the area.  
When they arrived 23-year-old Joshua Hackman allegedly pulled out a gun and pointed it at the officer.  The officer fired, hitting Hackman.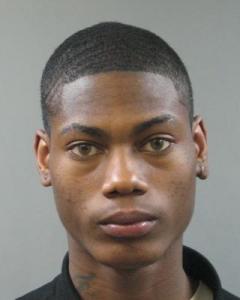 The officer was not hurt in the confrontation, but Hackman was taken to the hospital for treatment. He is listed in critical condition.
Hackman has been charged with Drug Trafficking, Unlawful Possession of a Firearm and two counts Unlawful Use of a Weapon.