This is an archived article and the information in the article may be outdated. Please look at the time stamp on the story to see when it was last updated.
NORTHWOODS, MO (KTVI)-The St. Louis County Police Department is asking for help in locating a person of interest in the case of a fatal house last Sunday.  On July 6, Northwoods police responded to a house fire in the 3800 block of Nelson Drive around 8:30am. Dana Williams, 49, who had been asleep upstairs, died in the fire.
According to neighbors, the Williams lived there with her brother and another woman who had been having domestic issues. They believed that other woman set the house on fire early Sunday while the man was away.
Detectives are looking for Lakieshia Lane, 36.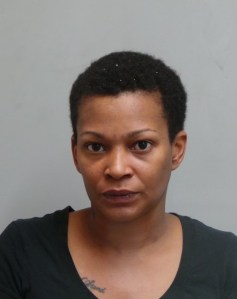 Anyone with information on the whereabouts of Lane are asked to contact St. Louis County Police at 314-889-2341 or by dialing 911.
Previous story: Police: Woman found dead after home set on fire