This is an archived article and the information in the article may be outdated. Please look at the time stamp on the story to see when it was last updated.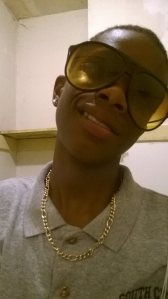 ST. LOUIS, MO – Police say a 13-year-old boy was shot and killed by a 60-year-old man after he was interrupted while stealing from an unlocked car.
The St. Louis Post-Dispatch reports that three teens were in the 5900 block of Riverview. A 60-year-old man confronted them in an alley. That is where the teen, identified as Martinez Smith-Payne, was shot in the leg at around 12:45am. He died later at the hospital.
Smith-Payne lived around the corner in the 5900 block of Davison Avenue. Police say a 14-year-old stayed at the shooting scene until they arrived. The third teen left the area and is still at large.
Police tried to press charges against the man but prosecutors declined. It is not clear if the shooting falls under Missouri's Castle Doctrine. The law allows leeway for deadly force against people breaking into homes or vehicles.
The matter involving the shooting of a 13-year-old by a homeowner is currently under review in our office.

— Jennifer M. Joyce (@JenniferJoyceCA) November 30, 2015