This is an archived article and the information in the article may be outdated. Please look at the time stamp on the story to see when it was last updated.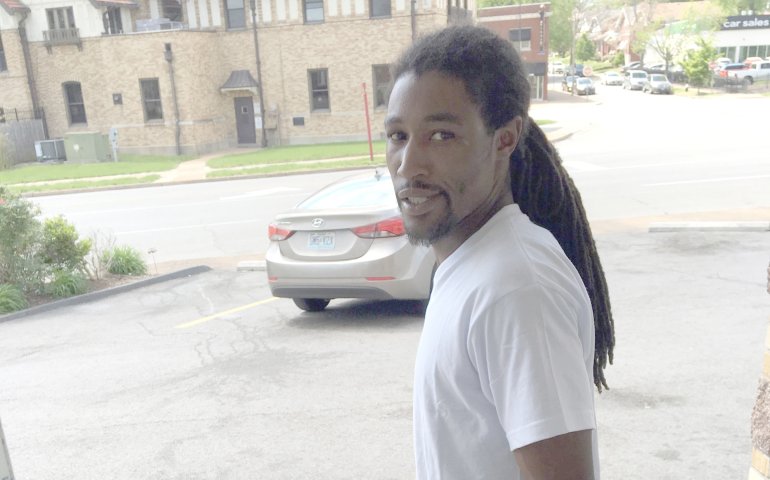 ST. LOUIS (KPLR) – Investigators with the St. Louis Metropolitan Police Department are asking the public to help identify one of the men who robbed a 7-Eleven in the Bevo neighborhood Sunday morning.
According to Leah Freeman, a police spokeswoman, the robbery occurred just after 8:10 a.m. in the 4900 block of Christy Boulevard.
One man (pictured) entered into the store and walked around for a bit before stopping to ask the clerk questions. While this was happening, a second person walked into the store with a handgun and announced a robbery.
Freeman said the armed suspect forced the store clerk to the ground and then jumped over the counter. The suspect stole an undisclosed amount of money and several packs of cigarettes.
The two men fled in a black Chevy Impala, Freeman said.
The accomplice was described as an African-American man, between the ages of 18 and 25, standing at medium height with a thin build, and long dreadlocks. The second suspect was wearing a t-shirt wrapped around his head.
Anyone with information on the whereabouts of either suspect is asked to call CrimeStoppers at 866-371-TIPS. Callers may be eligible for a cash reward.