This is an archived article and the information in the article may be outdated. Please look at the time stamp on the story to see when it was last updated.
Police say officers have been targeted in Tennessee, Georgia and Missouri in the aftermath of two high-profile killings of black men by law enforcement.
The attack in Tennessee occurred hours before the killing of five police officers in Dallas on Thursday night during a protest. The Tennessee Bureau of Investigation says the attacker told authorities that he was frustrated by the recent killings by police of black men in Louisiana and Minnesota.
Police have not disclosed a motive in Friday's attacks in Georgia and Missouri, which have been described as ambushes.
In a fourth attack early Friday, a motorist fired at a police car as the officer drove by. In all, four officers were wounded. The officer wounded outside St. Louis is in critical but stable condition. The wounded officers are expected to survive.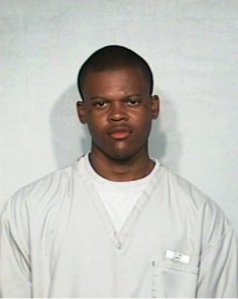 A suburban St. Louis police chief says a motorist shot an officer three times as the officer walked back to his car during a traffic stop.
Ballwin Police Chief Kevin Scott said at a news conference Friday that the attack happened around 11 a.m. and was captured on video.
St. Louis County Police Chief Jon Belmar says the suspect, who is in his 30s, "ambushed" the officer, who is in critical but stable condition. His identity wasn't released.
The shooting comes amid heightened tension following an attack in Dallas in which five police officers were killed and seven others and two civilians were wounded.
Dallas police say the slain suspect in the killings of five police officers had bomb-making materials, ballistic vests, rifles, ammunition, and a personal journal of combat tactics at his home.
They also say that people they interviewed have described 25-year-old Micah Johnson as a loner.
The department also said in a statement Friday that detectives have interviewed more than 200 members of law enforcement and that "it appears at least 12 officers" fired their weapons when someone opened fired on police Thursday night. It happened during a demonstration to protest the recent killings of black men by police in Louisiana and Minnesota.
Police killed Johnson using a robot-delivered bomb after negotiations failed.
They say detectives are in the processing of analyzing the information contained in the journal.