This is an archived article and the information in the article may be outdated. Please look at the time stamp on the story to see when it was last updated.
ST. CHARLES, Mo. – Four people are dead, two of them children, after being shot late Friday night in St. Charles, MO.  St. Charles City Police responded to the 100 block of Whetstone Drive around 11:55 pm for a report of a man with a gun. Police found the bodies of four victims inside the home. Three victims were pronounced dead at the scene. A fourth victim was transported to a hospital where she later died.
Officers noticed a suspicious car a white Chevrolet  Silverado on the scene before it took off. Officers put out a description of the vehicle, and it was picked up by officers a couple of miles from the scene.  The suspect, Richard Emery,46, refused to exit the pick-up truck and fired shots at several officers.  Officers returned fired.  The suspect then fled the scene on foot into a heavily wooded area.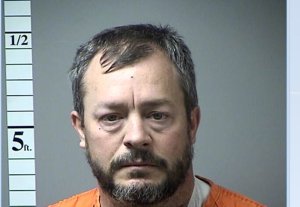 No officers were injured in the exchange of gunfire.
Police say Emery then attempted to carjack a woman, stabbing her several times but failed in his attempted to take the vehicle.
The carjacking victim gave police a description of Emery's clothing before being transported to the hospital for treatment.  She is expected to survive her injuries.
The Major Case Squad was activated to aid in the manhunt for Emery.  Around 7:30 am Saturday, a 46-year-old Richard Emery was taken into custody at a Quick Trip, where he was found in a bathroom suffering from several gunshot wounds.  He was transported to the hospital for treatment.
Police believe Emery suffered the gunshot wounds in his shootout with officers.
Emery was advised of rights at the hospital, where detectives asked him about the location of the gun and knife he used.  He responded that the he tossed the gun to the ground after crossing Muegge Road while fleeing police and that he ditched the knife in the grass on a car lot near the Quik Trip.
The three victims have been identified as  8-year-old Zoe J. Kasten, 10-year-old Jonathan D. Kasten, and 61-year-old Jane Moeckel. The fourth female victim who was taken to the hospital but later died has not yet been positively identified.
St. Charles Prosecuting Attorney Tim Lohmar said in a Saturday afternoon press conference that all four victims were related, a grandmother, 2 grandchildren, and daughter.  Lohmar also stated that Emery was the boyfriend of the deceased 39-year-old female.
Richard Emery has been charged with 15 felony counts that include:  murder, armed criminal action, and assault.
During the press conference, Lohmar said, "This is the worst example of a domestic violence case".