This is an archived article and the information in the article may be outdated. Please look at the time stamp on the story to see when it was last updated.
ST. LOUIS COUNTY, Mo. – Police reported a disturbing story from north St. Louis County where they said a woman was raped and then shot eight times. She survived and, at last report, was hospitalized with serious injuries.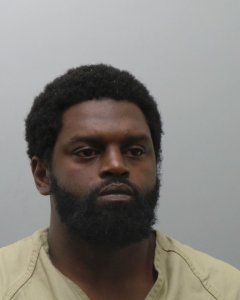 The suspect, 36-year-old Shawn Hughes, was being held the St. Louis County Jail on a bond of a $500,000 cash-only.
Neighbors in the condo complex near Overland where it happened were stunned by the violence. Even though a suspect was behind bars, residents of the Ashton Condominiums wanted to remain anonymous about what police said happened there early Wednesday morning.
"It's very sick for someone to do that to a person," said one resident.
Hughes was charged with five crimes, including rape, assault, armed criminal action, and unlawful possession of a firearm.
Hughes is no stranger to prison. In Mississippi County, Missouri, he was sentenced to three years for unlawful possession of a firearm.
According to our news partners at the St. Louis Post-Dispatch, Hughes pleaded guilty to a felonious restraint charge. Three other charges were dropped, including first-degree rape and two counts of first-degree sodomy. Those charges reportedly stemmed from the kidnapping of a female and rape in October 2013.
People who live near the victim said if Hughes is found guilty, he should suffer the ultimate penalty.
One man said, "Someone that does that type of abuse to a woman and then shooting them eight times; if that was your daughter, how would you feel," Pratt said. "Why should we have to take care of people who do that? Why should we pay for him to sit in jail?"
Hughes was just released from prison October 19.
Information from the Missouri Department of Corrections indicated Hughes has a number of aliases, including "Big Hurt Hughes."