This is an archived article and the information in the article may be outdated. Please look at the time stamp on the story to see when it was last updated.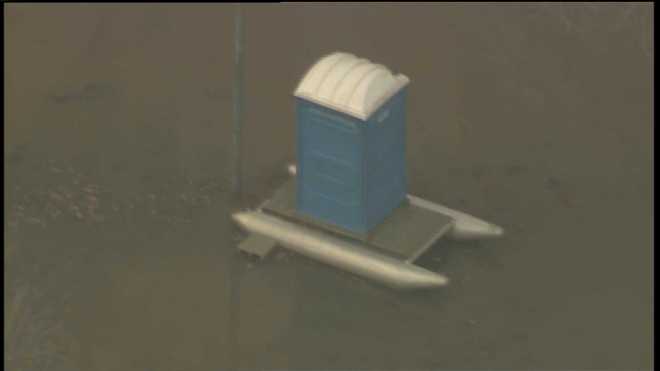 ROBERTSVILLE, MO (KTVI) – Meramec River levels are rising! FOX 2's SkyFOX helicopter captured this image of a port-a-potty on pontoon floats. The floating bathroom was seen sailing on the river near Robertsville.
The Franklin County Sheriff's Department says that area roads are flooding. A woman became trapped in her car because of the high water. She was stuck near Old Cove Road and Cedar Lake Drive. The woman told police that her car filled with water. She got on the roof and was able to drive away after a truck came to her rescue.
There are reports of debris in the Meramec river due to flooding. An area West of Robertsville State Park near the intersection of Robertsville Road and Brinkman Road is flooded.