This is an archived article and the information in the article may be outdated. Please look at the time stamp on the story to see when it was last updated.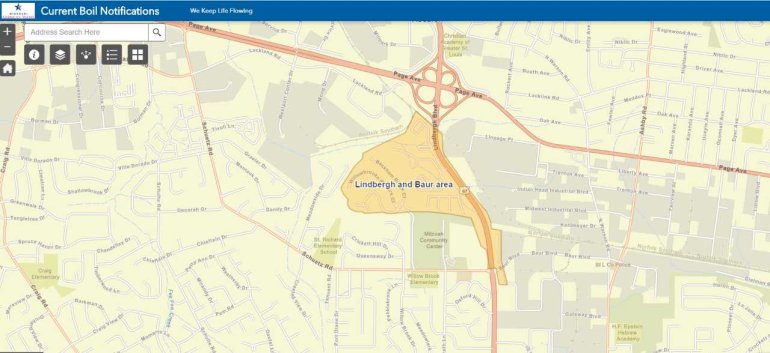 OVERLAND, Mo. — A precautionary boil advisory has been issued for a portion of Overland in St. Louis County by Missouri American Water. They're asking customers in the area to bring their water to a boil for three minutes before using it for drinking or cooking.
A water main break at Lindbergh Boulevard and Oak Forest Parkway Court has caused a low-pressure that triggered this advisory. Water quality tests will be run as soon as the broken main is repaired. Precautionary boil water advisories can last 24-48 hours.
Customers enter an address to confirm whether it is within the affected area by clicking this link. You can also check this map to see if your address is under a precautionary boil advisory.