This is an archived article and the information in the article may be outdated. Please look at the time stamp on the story to see when it was last updated.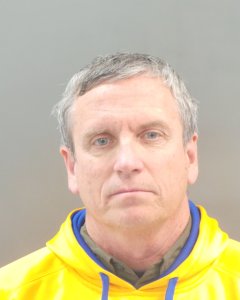 ST. LOUIS, MO (KTVI) – A pro-life protester allegedly told a Planned Parenthood employee that there were multiple bombs inside the building. Now, John P. Ryan, 64, of Pacific, is facing felony charges for making a terrorist threat.
Police and prosecutors in City of St Louis allege he made terroristic threats Saturday by claiming there were bombs inside the clinic.
Ryan is a pro-life movement member and routinely stands outside the Planned Parenthood clinic in the 4000 block of Forest Park Avenue. He is a member of the group Defenders of the Unborn. The organization's director Mary Maschmeier caught his arrest on video.
Maschmeier says that the charges are "bogus" and "trumped up". She said the police narrative of the incident "doesn't add up." She says officer eventually read him his Miranda rights and let him talk with his attorney.
The group denies that Ryan tampered with a fire alarm or said anything to a worker or Planned Parenthood employee about "bombs". She also said they posted a $1,500 bond the day of arrest to get him out of jail, and he's currently free. She called his experience "traumatic" and the ordeal a defamation of his good character.