This is an archived article and the information in the article may be outdated. Please look at the time stamp on the story to see when it was last updated.
WARNING: This video contains language some viewers may find offensive. There is some cussing in the discussion.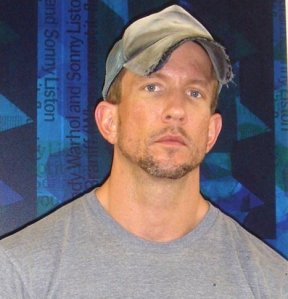 ST. LOUIS, MO (KTVI) – Racially charged works at a Contemporary Art Museum St. Louis exhibit have some calling for boycotts and the resignation of the museum's chief curator.  The museum has opted to build walls around the controversial pieces of art.  The show will remain up and visitors will have access to all of the work.
Kelley Walker's first US solo museum show is called "Direct Drive." Part of the exhibit features photographs from the 1960's civil rights movement and modern magazine covers. The images are smeared whitening toothpaste and chocolate.
Contemporary Art Museum describes his work:
Walker confronts audiences with important questions of social responsibility and systemic complacency, often bringing 1960s imagery into today's charged social and political context.
Getting Walker to explain the images has been difficult. People questioning the work at an event didn't get many answers. This led to a now viral Facebook post by St. Louis artist Damon Davis.
This is an excerpt:
Yesterday I attended an artist talk at the Contemporary Art Museum St. Louis for the artist Kelley Walker. His exhibit Direct Drive is up right now. Kelley Walker, a white man, takes images of black women, and photos of Black people being attacked by police and dogs and smears toothpaste and chocolate on the images.

This work is offensive to Black people, Black women in particular, and the Black struggle for freedom that us and our ancestors have been engaging in since this country was founded. I went to this talk to specifically ask Walker why he chose these images to use and what this art means. When confronted with an actual black person, Walker became flustered and angry and had no actual answer for why he was using these images. When he couldn't answer my questions, the curator, Jeffrey Uslip, interjected and tried to explain for him. If you are an artist and you are making work that is specifically racially and sexually charged, if you use black people for props in your work, then at least be ready to explain yourself.

Walker and Uslip never answered my questions, and were both rude and condescending to myself and multiple people that asked questions that both related to race and not. This is not art, he is just appropriating the images of us, throwing toothpaste on it and selling it as something original. He couldn't explain his thought process cause there was none. I don't care that his work is controversial much of my work is, but I can explain and stand by everything I make, he couldn't and when asked he reacted like a child and a coward.
The Contemporary art Museum posted this apology to Facebook:
On Saturday, as part of our opening events, we invited exhibiting artist Kelley Walker to speak to the public. There were questions raised during the Q&A portion of his artist talk that were not adequately answered. We accept responsibility for the breakdown in conversation that occurred. We apologize, and acknowledge that this is especially problematic given the current climate in our region. To that end, we are reaching out to those who have raised their voices to engage in further dialogue. We respect the well-being of our community and strive to provide opportunities for all voices and perspectives to be heard.
A letter signed by members of CAM's staff is asking for the removal of several pieces. They are also asking for a public apology and the resignation of Chief Curator Jeffrey Uslip.
The St. Louis Post-Dispatch obtained a statement from artist Kelley Walker:
"The concerns were legitimate, so I regret that I did not answer them adequately at the time."
The museum says that they will be building walls around the controversial pieces of art. They have posted this statement on Facebook:
For the past week, the Contemporary Art Museum St. Louis (CAM) has engaged in a necessary and meaningful dialogue with the community about the exhibition Kelley Walker: Direct Drive, the controversial artist's talk regarding the exhibition, and the concerns regarding racial insensitivity both the show and the talk have generated.

First and foremost, CAM would like to reiterate our apology to the community for the anger and pain we caused. Our mission as an institution is to be a place where all can experience contemporary art in a space free from discrimination, judgment, and disrespect. It is clear, from the community's response to Kelley Walker's artist's talk on September 17, that we failed to provide a place where all voices could be heard.

Throughout our dialogue with community activists and leaders, we have listened to their requests to remove Kelley Walker: Direct Drive from the museum. In accordance with CAM's steadfast commitment to free speech and freedom of expression, we have concluded, after lengthy and thoughtful deliberations, to keep the exhibition on view. Taking down the show would violate the Museum's core principles and end the productive dialogue that this work has initiated. CAM has a history of showing controversial artists; we have shown works that have challenged common sensibilities and presented work that has critiqued, in a difficult way, misogyny, patriarchy, homophobia, and the military industrial complex, among other issues. Despite the debates and discomfort these exhibitions generated, we never removed them.

We must, however, note that the deep community concern surrounding Kelley Walker: Direct Drive is different and deserves a different response. The show will remain on view in its entirety, but with modifications designed to welcome dialogue and dissent. Additionally, the museum will explore further ways to engage the community in an ongoing and constructive dialogue on the issues the exhibition has raised. Finally, CAM will ensure that the exhibit is properly identified as potentially painful, so that visitors who wish to avoid particularly difficult works may do so.

Learning and engagement are at the very core of CAM's values. From this experience – from the voices raised within the community – we ourselves have learned. With these modifications and with ongoing discussions, we will maintain our commitment to meaningfully engage with the public through art.