This is an archived article and the information in the article may be outdated. Please look at the time stamp on the story to see when it was last updated.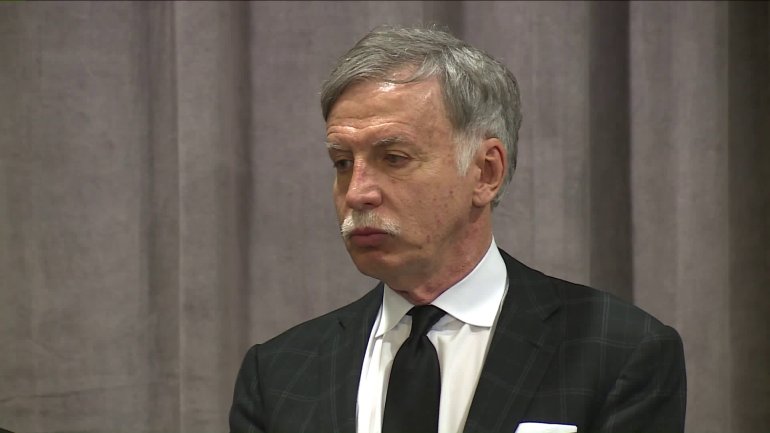 LAKE DIVERSION, Texas (KTVI) – You don't have to spend much time on the 535,000-acre Waggoner Ranch to see everything is bigger in Texas.
Located three hours northwest of the Dallas-Fort Worth area, these folks savor the simple life. Animals outnumber people in these parts and that's just one of many reasons to love living on this part of the ranch known as Lake Diversion.
"You don't hear sirens, you don't hear the train," said Lake Diversion resident Kelly Sadler.
"I'm retired. I have no savings. I live on a fixed-income," added Lake Diversion resident Paul Appel,
For decades, Lake Diversion residents lived on the Waggoner Ranch under an unusual agreement. They owned their homes, but leased the land where their homes stood.
"When we first moved out here, it was $35 a year for a lease. It was cheap and we loved it out here. Now it's $1,500," said Lake Diversion resident Jo Sharon Postelwaite.
Though obviously odd to outsiders, most residents said leasing their lot was a family tradition they seldom second-guessed.
In February 2016, Stan Kroenke bought the historic Waggoner Ranch. The property was listed for $725 million. Until that purchase, most Lake Diversion residents said they'd never heard of Kroenke.
Six months after buying the land, they'd get a rude introduction to their new landlord. In August, Kroenke's legal team sent the residents a letter informing them they'd be evicted, effective February 1, 2017.
"My first reaction was fear and panic. It just hit me like a ton of bricks," said Lake Diversion resident Annette McNeil. "What am I going to do? I'm still wondering what I'm going to do."
What's happening in Texas comes straight from the Stan Kroenke playbook and St. Louisans know it all too well. Kroenke used one of the most owner-friendly lease agreements in the history of professional sports to rip the Rams from St. Louis. A clause in the lease agreement allowed the franchise to leave for another city if the Edward Jones Dome dropped below the top tier of NFL stadiums. It was a scenario no one thought much about it until Kroenke took sole ownership of the Rams in 2010.
In 2010, Kroenke said, "It's not our desire to ever lead the charge out of St. Louis, so if that's the implication, that's not why we're here. We're here to work very hard and be very successful in St. Louis."
Six years later, Kroenke relocated the team to Los Angeles.
Aware of St. Louisans' disdain for Kroenke, McNeil reached out to Ben Fredrickson of the St. Louis Post-Dispatch.
"One of my first questions to her was, 'Why did you call the Post-Dispatch?' She said, 'Someone told me that he's the most hated guy in St. Louis,'" said Fredrickson.
Fredrickson's column on the situation spurred a rapid response. It led ESPN Radio in St. Louis to start an online fundraising campaign. To date, St. Louisans have donated thousands of dollars to help offset relocation costs for the residents of Lake Diversion.
"I can't go down there and move their house for them. I can't give them the money to get a new place, but maybe I can tell a story that makes people want to help them or at least realize that they're getting a raw deal here," Fredrickson said.
This latest episode involving Kroenke has a new group of people asking: when is enough, enough?
"At what point do you say, 'My heirs can live like kings for generations to come. I don't need any more. I certainly don't need to hurt people to get it,'" said Kelly Sadler.
Consider it the Kroenke conundrum: billions of dollars in assets but not a cent of sympathy.
"I've cried. I've been mad. I've yelled 'F-U Stan Kroenke' across this lake at the top of my lungs shaking my fists in the air," McNeil said.
And as long as there is land for him to own or a team for him to buy, someone somewhere will curse Stan Kroenke.
As far as what's next for the residents of Lake Diversion, some of the residents have housing they'll move into before February, others said they're still looking. It's still unclear what Kroenke has planned for the property. Despite our repeated requests for an interview or statement, we've yet to receive a response from Kroenke.
This sad story has an even more tragic footnote. Annette McNeil tells Fox 2's Mike Colombo her husband, Rick Ellis, took his own life earlier this week. McNeil said he wrote "Stan stole my home" in the note he left behind.
Their family created an online fund in Rick's memory. There are also funds created to support the other Lake Diversion residents.