This is an archived article and the information in the article may be outdated. Please look at the time stamp on the story to see when it was last updated.

ROCK HILL, MO (KTVI) – A car that crashed in Kirkwood Sunday morning is believed to be the same vehicle that struck a Rock Hill police officer answering a report of a suspicious vehicle.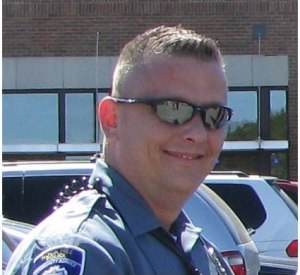 Around 11:30am, Rock Hill police officer Steve Sperber responded to the call of a suspicious vehicle in the 800 block of Tavalon in Rock Hill, when he was struck by a different car, which fled the scene.
A few minutes later, a car crashed into a utility pole on Manchester Road near Dickson, about one mile west of where the officer was struck. Two men in the car fled the crash, but both were captured and taken into custody. Police cannot yet confirm that the car that crashed is the same one that struck the officer. The investigation is ongoing.
Sperber was rushed to the hospital for treatment of head injuries. The St. Louis Post-Dispatch says the officer is 46 and a 13-year veteran of the force.