This is an archived article and the information in the article may be outdated. Please look at the time stamp on the story to see when it was last updated.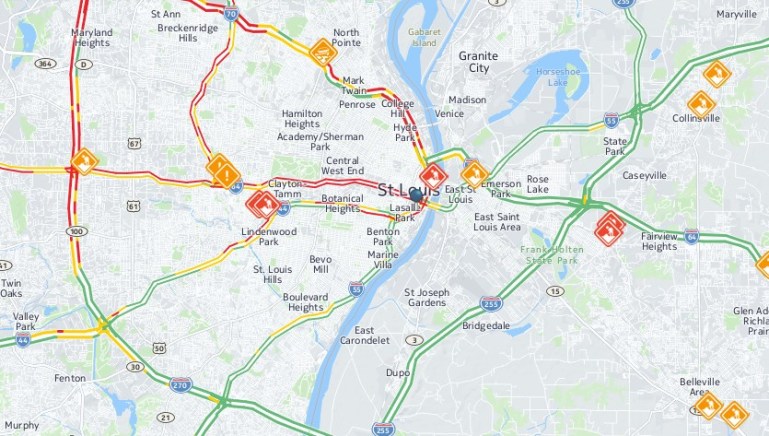 ST. LOUIS, MO (KTVI) – Snow is starting to fall in St. Louis. Rush hour traffic is coming to a standstill on many area roads.
There is not a lot of snow on the ground right now. But a thin film of precipitation is on the streets. This is causing some vehicles to slide on the slick roads.
Traffic is slow on I-270, I-70, I-64 and I-44.