This is an archived article and the information in the article may be outdated. Please look at the time stamp on the story to see when it was last updated.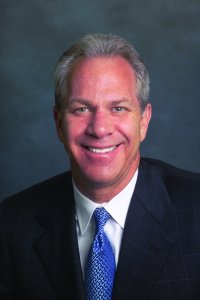 ST. LOUIS, MO — Dr. Richard A. Chaifetz and his wife Jill Chaifetz have made a major donation to Saint Louis University. The couple has just donated $15 Million to the university's School of Business.
Saint Louis University will name its business school the Richard A. Chaifetz School of Business and name the school's entrepreneurship center the Chaifetz Center for Entrepreneurship.
Dr. Chaifetz founded the ComPsych Corporation in 1984. The company is now the world's largest provider of employee assistance programs, behavioral health and wellness services. They provide services to more than 100 million people and 45,000 organizations in more than 160 countries. He also is Founder and Chairman of the private investment firm Chaifetz Group, which provides capital for venture, growth equity and acquisitions. He has been a member of SLU's Board of Trustees since 2007.
In 2007, the Chaifetz provided the lead gift of $12 million that led to the construction of Chaifetz Arena.