This is an archived article and the information in the article may be outdated. Please look at the time stamp on the story to see when it was last updated.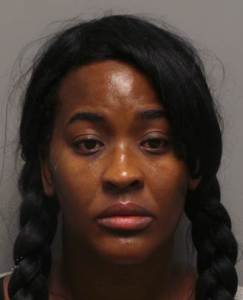 ST. LOUIS COUNTY (KTVI) – The St. Louis County Prosecuting Attorney's Office charged a cashier at a Chesterfield outlet mall for allegedly allowing customers to leave her store with merchandise they did not pay for, totaling more than $5,000.
According to prosecutors, 32-year-old Nefferterie Jackson worked at the Saks Off Fifth store at the St. Louis Premium Outlets mall. On Christmas Eve, Jackson is said to have allowed several customers to walk out of the store with extra merchandise they did not pay for.
Investigators determined Jackson would scan between one and three items per customer and took payment for those items, but then placed all of the merchandise each customer brought to the counter and placed them into bags. All told, 103 items with a combined value of $5,161.89 were taken from the Saks Off Fifth.
Prosecutors said Jackson later admitted to her employers that she had stolen from the store.
Jackson was charged with felony stealing over $500.