This is an archived article and the information in the article may be outdated. Please look at the time stamp on the story to see when it was last updated.
MONTGOMERY COUNTY, IL (KTVI)- Several people were injured after a school bus and a a semi truck crashed on southbound Interstate 55 just north of Litchfield, IL.
Michael Sutton, superintendent of the Highland School District, says the bus was filled with 6th graders from Grantfork Upper Elementary.  Thirty-three students, 2 teachers and 5 chaperones had been on a field trip to Springfield, IL and were returning home.
Illinois State Police said the bus rear-ended the semi truck that had stopped/slowed for construction zone traffic.
Ten people, including the bus driver, were transported from the scene to either St. Francis Hospital in Litchfield or Hillsboro Area Hospital. They were treated in the ER, many of them with lacerations, scrapes and bruises. The driver had to be extracted from the bus.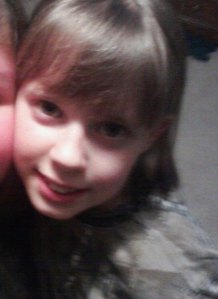 Twelve-year-old Jessica Davis, from Alhambra, IL, was airlifted by helicopter to Cardinal Glennon Hospital in St. Louis. She is listed in fair condition. She has a broken leg, which may require surgery in the Tuesday morning.
The uninjured students were transported back to Grant Fork School.
I-55 southbound will be closed for an extended period.
Website: Grantfork Upper Elementary