This is an archived article and the information in the article may be outdated. Please look at the time stamp on the story to see when it was last updated.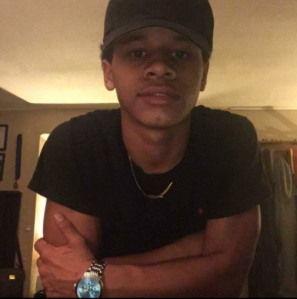 HOUSE SPRINGS, MO – Search efforts continued Thursday for a teen who was swept under the waters of the Big River Wednesday. Missouri State Highway Patrol said finding the teen has shifted to a recovery mission rather than a rescue.
MSHP launched a boat equipped with sonar technology to search the area. The MSHP dive team was also deployed.
Investigators said Devon Lavelle Cotton, 14, arrived at Rockford Beach Park with a group of friends Wednesday afternoon.
Cotton, known to his friends as 'D-Mack,' entered the Big River with two friends in a seemingly calm part of the river. The boys attempted to swim across the river.
Cotton's friends said he wasn't a strong swimmer, and they were trying to teach him how to swim with the current. While swimming across the river, Cotton got tired and tried to rest by swimming on his back, his friends said.
The other two boys made it to the rocks, and noticed Cotton was getting pushed further into the current. One of the boys swam back into the water and grabbed a hold of Cotton. The other friend reached out for them.
Troopers said the current was too strong, and the boys were pushed over a short rock wall and pulled under the water. According to officials familiar with the area, the rock wall was two to three feet higher a few weeks ago, but the recent flooding caused the wall to tumble.
While his friends were able to escape the waters, Cotton went under and never resurfaced.
Cotton's father, Carlos Cotton, tells Fox 2 his son was a beloved son and brother. Cotton's two older siblings are heartbroken over his disappearance. Cotton was a great athlete who was excited to play football in high school when he entered his freshmen year this fall, his father said.
Troopers said the rough waters would be difficult for even a strong and experienced swimmer.