This is an archived article and the information in the article may be outdated. Please look at the time stamp on the story to see when it was last updated.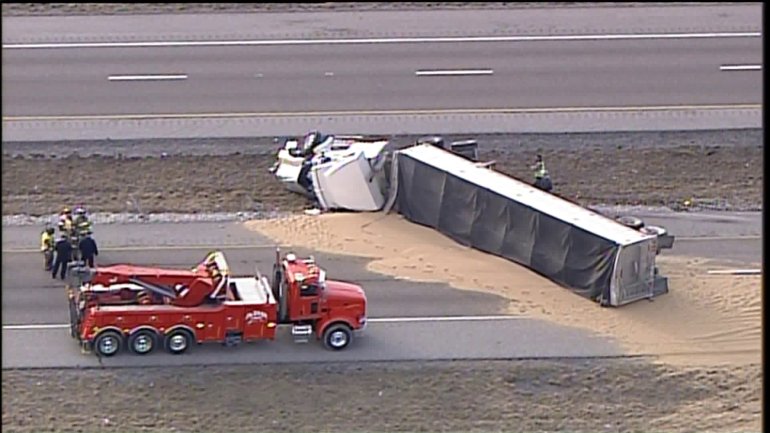 EDWARDSVILLE, IL – No one is injured after at semi flips onto its side on northbound I-55 at 143 near Edwardsville, Illinois. The Edwardsville Fire Department says the truck was hauling soybeans, which spilled all over the interstate.
Northbound I-55 is closed and traffic is slowing exiting at 143. Drivers should look for another route Thursday evening to avoid long delays.