This is an archived article and the information in the article may be outdated. Please look at the time stamp on the story to see when it was last updated.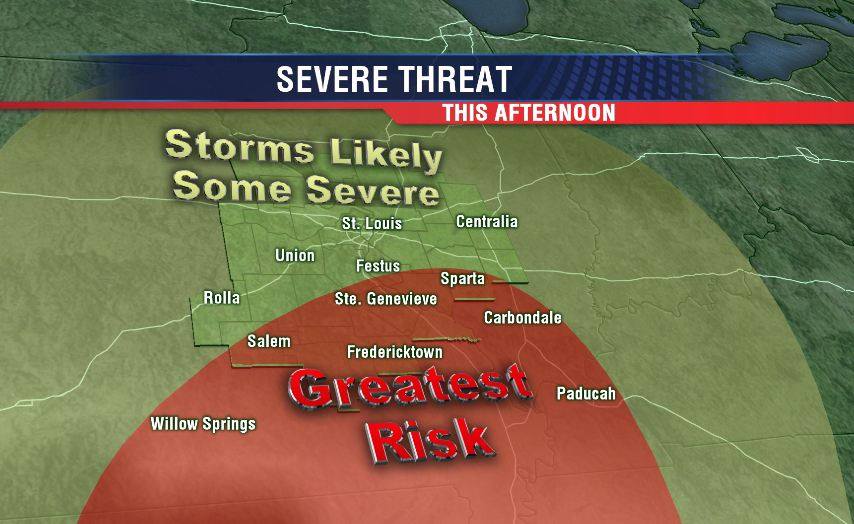 ST. LOUIS, MO (KTVI) – Thunderstorms are likely this afternoon across the entire area. We could see a few smaller and weaker storms anytime after 1pm. The coverage of storms will increase after 4pm. Early this evening a band of storms will form up over central Missouri and travel east toward the Mississippi River.
As for the severe weather threat. It is possible a couple of storms could reach severe levels with gusty winds and hail north of I-70. However, the greatest risk of more concentrated strong and severe storms will be from St. Louis to the south. Damaging winds and hail will be the primary concern. A couple of tornadoes cannot be ruled out, especially along and south of a Salem, MO to Sparta, IL line.