This is an archived article and the information in the article may be outdated. Please look at the time stamp on the story to see when it was last updated.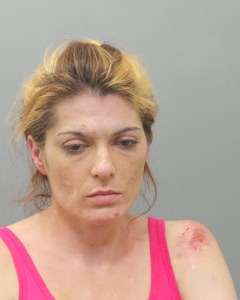 ST. LOUIS, MO (KTVI) – A South County shoplifter allegedly bit a security guard's nipple and tried grab his crotch in an effort to escape. A probable cause statement says Tiffany Yount, 31, was trying to steal a watch from South County Center's J.C. Penney on July 13th.
She was arrested and released.  The St. Louis Post-Dispatch reports she was ordered to be held instead of a $25,000 bail.