This is an archived article and the information in the article may be outdated. Please look at the time stamp on the story to see when it was last updated.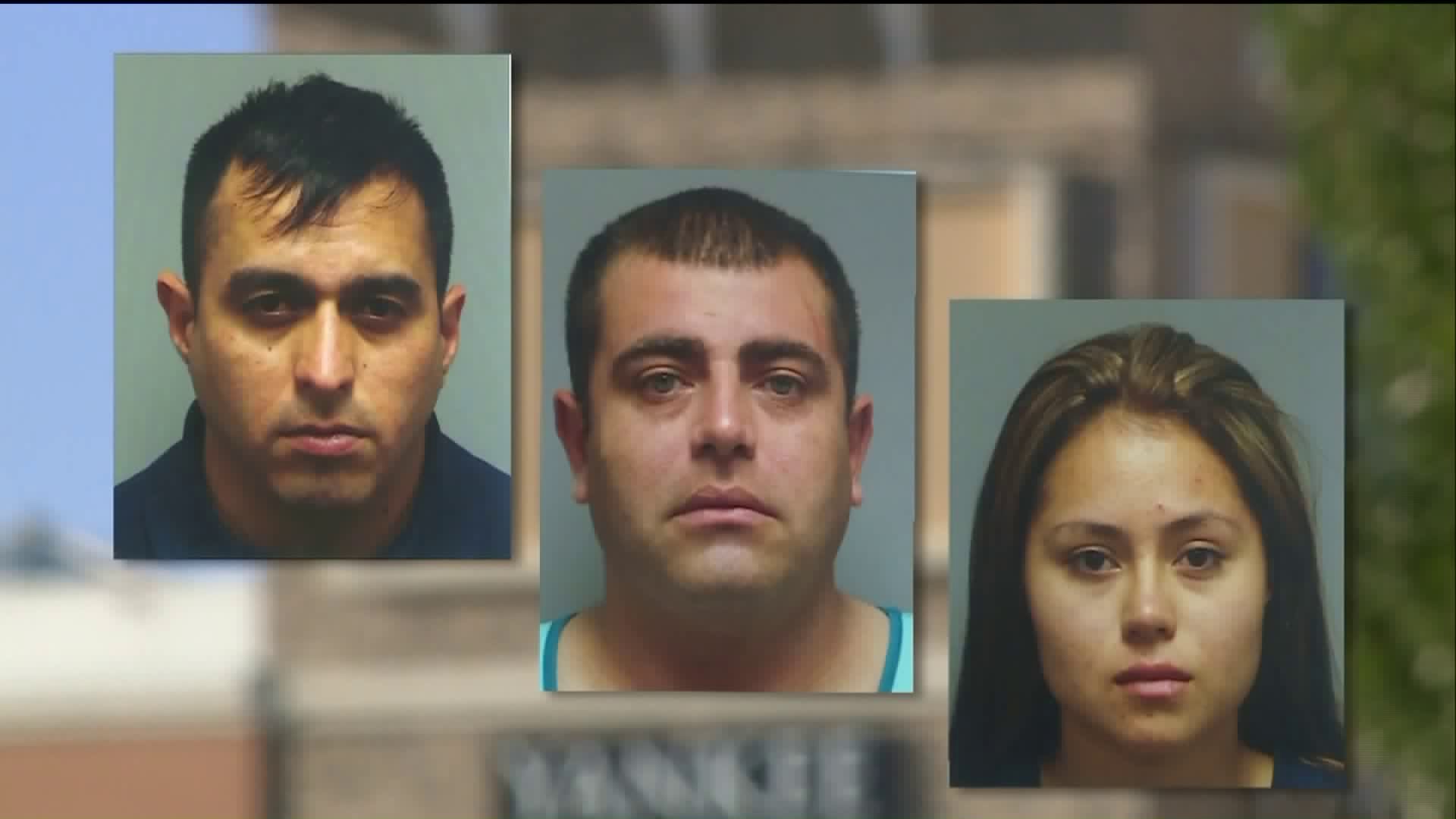 CHESTERFIELD, MO (KTVI) – A big bust was made by Chesterfield Police where a woman and two men were arrested after police say the trio was caught shoplifting thousands of dollars' worth of merchandise. Police said the three suspects gave New York state addresses but were not from this country.  Police called it a grab and run operation.
Businesses and workers at the Taubman Prestige Outlets said they are pleased with the support they receive from Chesterfield Police.
Three officers were commended for their work Saturday afternoon after getting a report of a grab and run shoplifting incident at The Gap.  Cops quickly caught two men from the country of Chile and a woman from the country of Columbia.
Over $8,000 worth of goods were stolen. Cops called the suspects professionals. Chesterfield Police Sgt. Keith Rider said, "These people would be part of a larger group that goes through an area to shoplift specific items requested by whoever is leading the groups.  They'll go back to whatever state they came from and sell the stuff online, sell it on the streets."
Francisco Beiza Sanmartin, Juan Cisternas and Daniela Corso-Castro were each charged with felony possession of stolen property.
Bond for each suspect was set at $50,000.
Police have contacted immigration officials.