This is an archived article and the information in the article may be outdated. Please look at the time stamp on the story to see when it was last updated.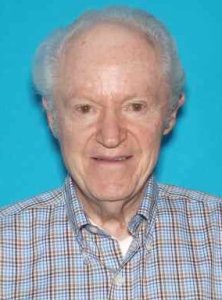 ST. LOUIS (KTVI) – The Chesterfield Police Department has issued a Silver Advisory alert for a 77-year-old man.  Police say Walter Stafford, 77, was last seen Monday wearing a blue/green jacket, and white shorts.
Stafford may be driving a blue 2006 Lexus RX 330 with the license plate of UB6 H1W.
If you've seen Mr. Stafford, please call your local police department or the Chesterfield Police Department at 314-889-2341.
https://twitter.com/ChesterfieldPD/status/849038343027527680/photo/1?ref_src=twsrc%5Etfw&ref_url=https%3A%2F%2Fwww.chesterfield.mo.us%2Fpolice.html