This is an archived article and the information in the article may be outdated. Please look at the time stamp on the story to see when it was last updated.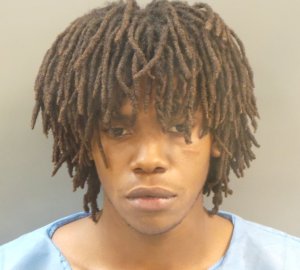 ST. LOUIS (KTVI) – The St. Louis Circuit Attorney's Office charged a 21-year old in connection with the double murder of his mother and brother.
Homicide detectives with the St. Louis Metropolitan Police Department were called to a home in the 3900 block of St. Ferdinand Avenue near The Ville neighborhood just before 9:40 a.m. on Tuesday. Police found the victims, 41-year old Tyra Shannon and 16-year old Lawrence Strawbridge dead inside the residence. They had each been stabbed multiple times.
Strawbridge was Shannon's son.
According to Leah Freeman, a St. Louis police spokeswoman, Darquise Gowdy was at the home when police arrived and taken into custody shortly thereafter.
Classmates and teachers say the news is heartbreaking. Lawrence was a standout football player at Lafayette High School. HIs teammates say he was a great person both on and off the field.
The teammates of Lawrence Stawbridge are grieving. They say he enjoyed sports, and played on the football and wrestling teams. Those who knew stawbridge say he will be missed.
"He was the definition of a true team mate. He was there for you. If you succeeded or failed he was always there to support anyone, and every one on the team," said teammate Hayden Bollinger.
Stawbridge would have been a junior this year at Lafayette High School. Classes will resume in a few weeks. Grief counselors are expected to be on hand.
Gowdy, also identified as Shannon's sons, was charged Wednesday with two counts of first-degree murder, two counts of armed criminal action, and violation of an order of protection. He remains jailed on an $850,000 cash-only bond.