This is an archived article and the information in the article may be outdated. Please look at the time stamp on the story to see when it was last updated.
ST. LOUIS, MO (KTVI) - David Freese was tweeting #Imos while the team was grounded but the team was eating Dominos. Freese is known as the pitchman for St. Louis' Imo's pizza. But, he did not make the order. Delta airlines had the pizzas delivered to the plane.
The Cardinals were stuck at Lambert on Tuesday before their World Series appearance in Boston. Their chartered flight was having mechanical issues before their match against the Red Sox on Wednesday.
Pictured is Taka Yanagimoto, the Cardinals Photographer Coordinator from the Team's Public Relations Department. Domino's pizzas were delivered to the airplane yesterday. News 11's Dan Gray reports Delta Airlines placed the order.
Pizza is on the way boys!!! #IMOS

— David Freese (@DavidFreese) October 29, 2013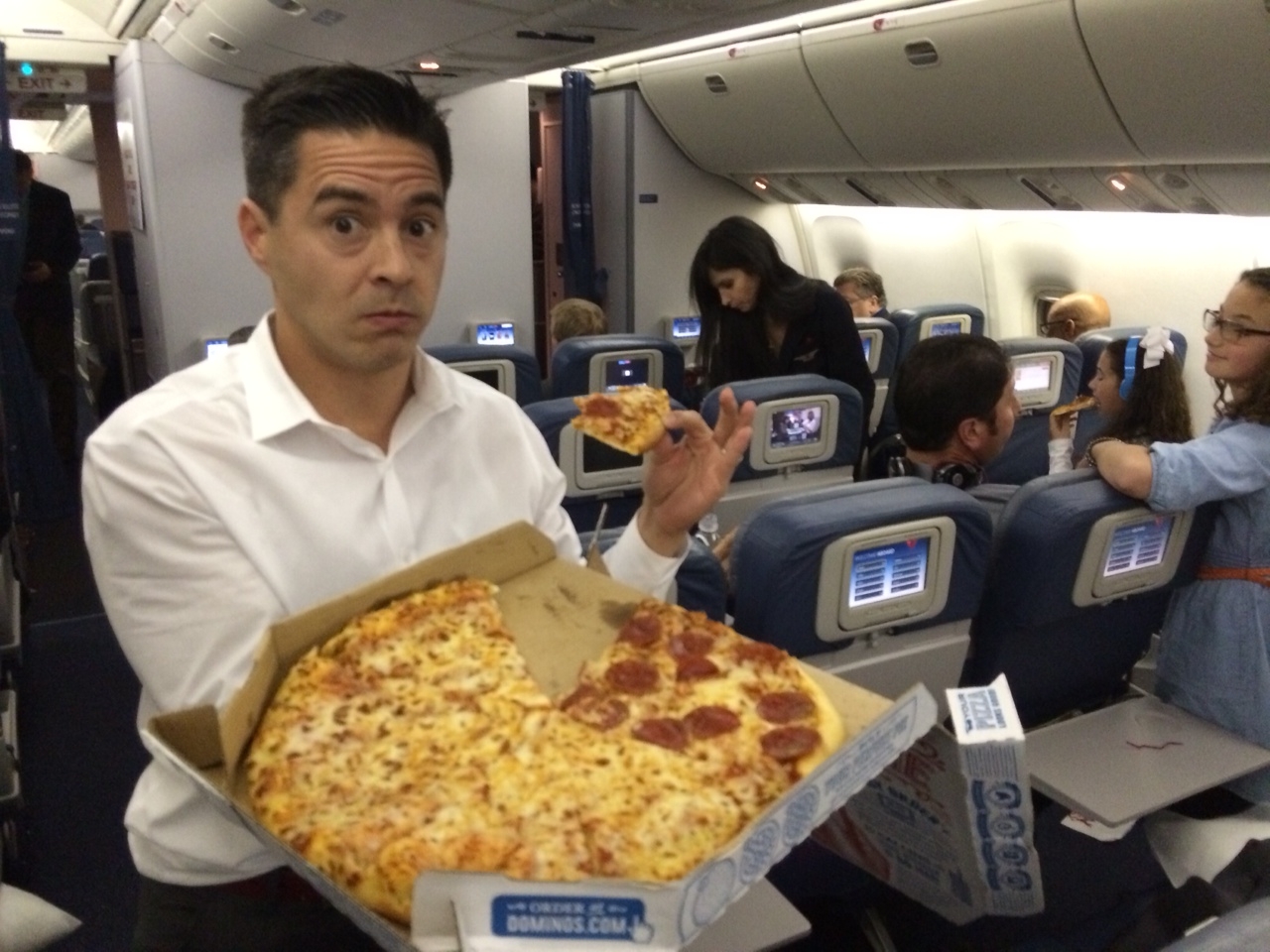 These are more tweets from the Cards wait in St. Louis:
#TheFrontOffice watches as Air Force One lands at Logan as the team makes its way to Fenway #PostCards pic.twitter.com/WOAGBSWDn5

— St. Louis Cardinals (@Cardinals) October 30, 2013
#TheFrontOffice is headed to Boston #PostCards pic.twitter.com/nnI2o2yGZv

— St. Louis Cardinals (@Cardinals) October 30, 2013
#PostCards Front Office boarding a plane to Boston. Time to cheer on out Birds at Fenway. #WorldSeries pic.twitter.com/Ev9n6SkcCa

— St. Louis Cardinals (@Cardinals) October 30, 2013