This is an archived article and the information in the article may be outdated. Please look at the time stamp on the story to see when it was last updated.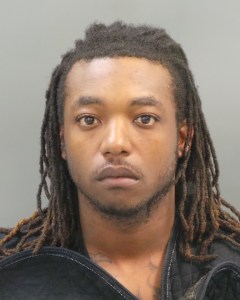 ST. LOUIS, MO (KTVI) – A St. Charles teen is dead and another man is in custody after the city`s latest murder overnight in north St. Louis.
The murder occurred October 1 at about 10:30 p.m. on Sexauer near Bircher. Police arrived to find 19-year-old Sean Engel shot multiple times and unconscious inside of a car. Engel was pronounced dead at the scene.
Jamar Haskim Mack, 24, is identified as suspect. He has been charged with murder, two counts of armed criminal action and robbery. A probable cause statement from police says Mack admits to shooting Engle after a struggle in the vehicle.
Investigators say Engel and the Mack knew each other and got into a dispute. Witnesses report hearing a gunshot and Mack telling Engel to, "Give it up." That's when police say the suspect shot Engel inside his Mini Cooper.
Police say Engel tried to drive off after he was shot, but the car crashed. Officers took the suspect into custody after a brief foot chase. Police found a gun thrown by the suspect during the chase.
The victim's wallet and a large amount of cash with blood on it was found on the floor of the vehicle.
This is at least St. Louis city's 153rd homicide so far this year. That is only six less than all of last year when there were 159 homicides in the city of St. Louis.