This is an archived article and the information in the article may be outdated. Please look at the time stamp on the story to see when it was last updated.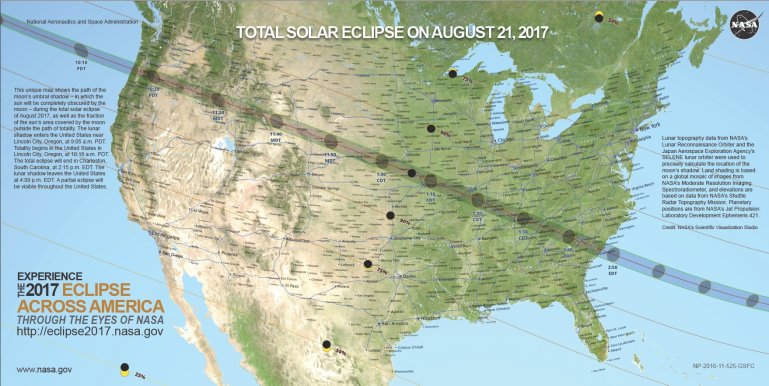 ST. LOUIS (KTVI) – The greater St. Louis region will be a prime location to view a total solar eclipse later this summer.
According to NASA, "a solar eclipse occurs when the moon blocks any part of the sun." North America will experience a solar eclipse on Monday, August 21. However, residents living along a narrow path (60 to 70 miles wide) between the Pacific northwest and the southeast coast will be able to view a total solar eclipse as the moon passes completely in front of the sun.
It will be the first total solar eclipse in the United States in nearly four decades.
The total eclipse will "make landfall" near Lincoln City, Oregon and traverse the continental United States. The eclipse will end in Charleston, South Carolina.
The best places (near St. Louis) to view the eclipse on the Missouri side of the Mississippi River include DeSoto, Festus, Herculaneum, and Ste. Genevieve; and Carbondale on the Illinois side of the river.
NASA has provided a safety checklist for anyone interested in watching the total eclipse.
Small towns like Gerald, Missouri, located along the eclipse pathway, hope to see an influx of tourists to provide an economic boost. The Illinois Department of Natural Resources has already opened up campsite reservations at southern Illinois State Parks and the World Shooting and Recreational Complex for visitors making plans to view the total solar eclipse.