This is an archived article and the information in the article may be outdated. Please look at the time stamp on the story to see when it was last updated.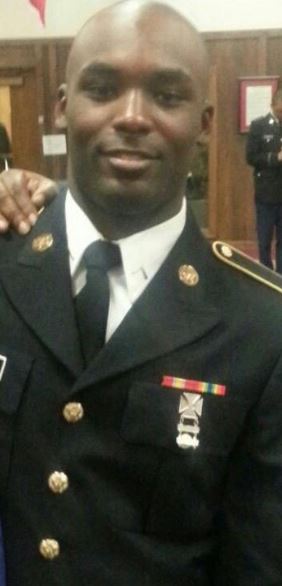 ST. LOUIS (KTVI) – There are new concerns about a missing Army veteran from St. Louis.
Robert Lovings Polk, 22, disappeared after he went out to look at used cars, October 3.
St. Louis Police put on an alert, Wednesday, asking FOX 2 to air his photo and information surrounding his disappearance.  Investigators now suspect foul play.
Polk's mother, Hayleen Jones, has been posting fliers around the neighborhood asking for help in finding out what happened to him.   Concerns are growing with the news from police.
"No mother wants to not know where her child his.  I don't care how old they get.  You want to know where your baby is at all times," said Rochelle Johnson of St. Louis.  She'd just been to the BP station at Kingshighway and Natural Bridge where Polk's flier is posted on the counter.
Polk is about 5'8", 165 pounds, and bald.  He was last seen wearing a black skull cap and a gray, "Kentucky" hooded sweatshirt.  He has tattoos of flames on his arms and legs.
He'd been looking at cars on Craigslist, Jones said.
She now believes he'd gone to look at a car in the neighborhood first.
Polk was a standout athlete at Hazelwood East. He moved back home with his mother in the 4600 block of Margaretta in North St. Louis, after two years in the Army.  He was working as a "temp" while still in the Army Reserves and saving up for a car, Jones said.
"He had traveled places before he never been he was just proud.  I was a proud mom that he went into the Army and did something with his life…now he`s back here and I'm praying his life has not been taken over a car," Jones said.
Police won't say why they suspect foul play, beyond the concerns of Polk's family.
"Hopefully all this is solved and she can have her child back home or at least her piece of mind…we have to pray that the person will be honest about what happened," Johnson said.
Police have been monitoring Polk's financial accounts.  There appears to have been a transaction after his disappearance, Jones said.
If you've seen Polk or have any information about where he may be, police urge you to call 911.