This is an archived article and the information in the article may be outdated. Please look at the time stamp on the story to see when it was last updated.
ST. LOUIS, MO (KTVI)– A potential outbreak of scabies at a south St. Louis school has students and staff being screened and the campus being cleaned.  It`s happening at the Academy of Environmental Science and Math on Spring.
District officials say so far there have been at least two confirmed cases at the school.
But there could be more.  There are 800 students in kindergarten through the 8th grade at the campus plus staff members.
Everyone is being checked for scabies- school officials are working with the city health department to deal with the problem.
Officials say kindergarten through fifth graders were screened Wednesday.   Sixth through 8th graders will be checked Thursday.  After the first day of checks, district officials say close to 20 students were sent home with a letter telling them to seek treatment.
"We wanted to check their arms feet and their legs for signs of rashes, blisters, scratches or dry skin. Each classroom came in and the students took off their shoes and socks, the nurse looked at their hands their arms, their feet and had them roll up their pant leg as much as they could," said Wallace.
Scabies is a condition where small mites bite your skin causing rashes and intense itching.  School district spokesperson Patrick Wallace says if a student is diagnosed with scabies, they won`t be allowed back at school until they`re cleared by a doctor.
The letter which was sent home also says clothing and bedding should be washed in hot water and dried in high heat.
Information from the CDC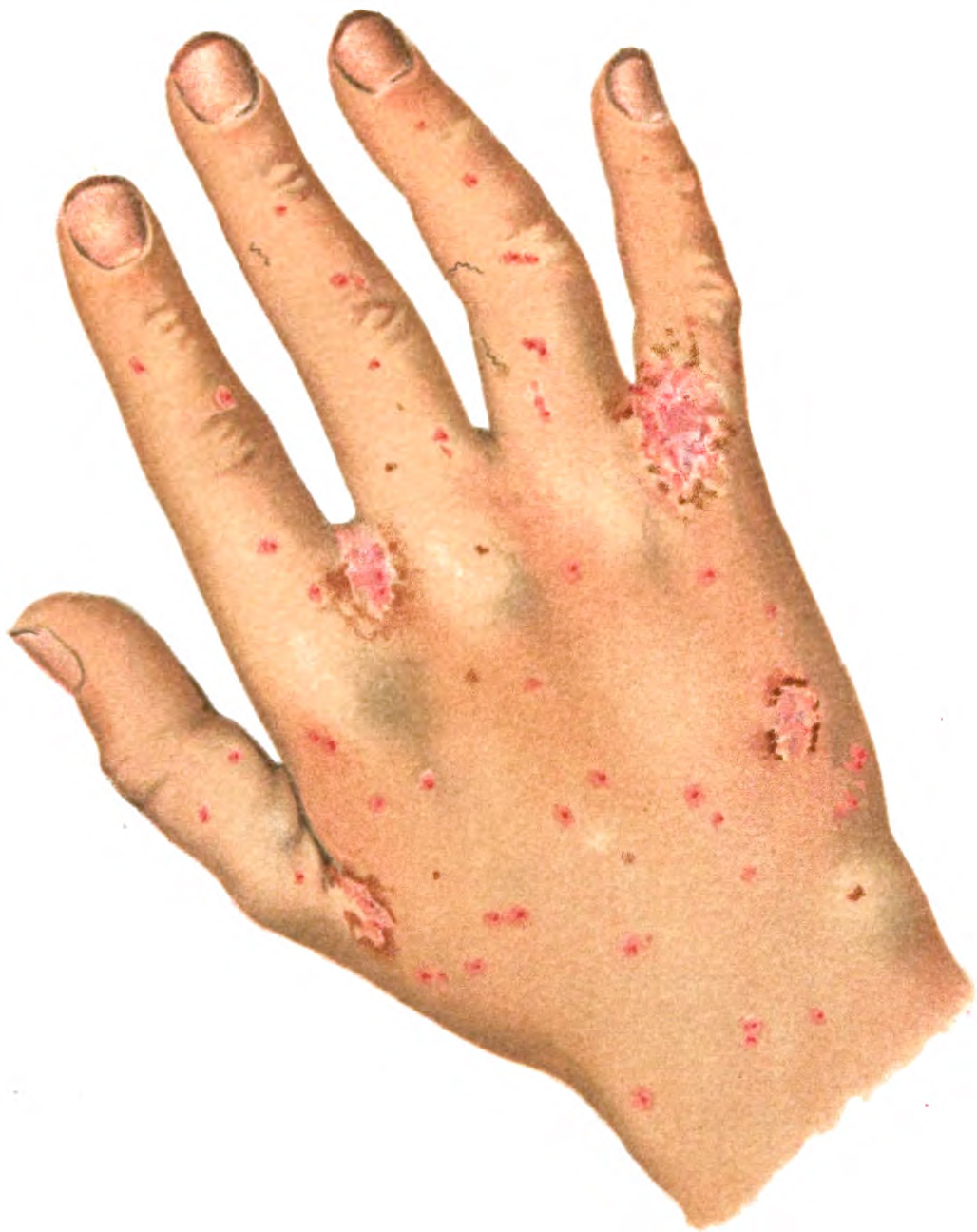 What are scabies?
Human scabies is caused by an infestation of the skin by the human itch mite (Sarcoptes scabiei var. hominis). The microscopic scabies mite burrows into the upper layer of the skin where it lives and lays its eggs. The most common symptoms of scabies are intense itching and a pimple-like skin rash. The scabies mite usually is spread by direct, prolonged, skin-to-skin contact with a person who has scabies.
Symptoms: The most common signs and symptoms of scabies are intense itching (pruritus), especially at night, and a pimple-like (papular) itchy rash. The itching and rash each may affect much of the body or be limited to common sites such as the wrist, elbow, armpit, webbing between the fingers, nipple, penis, waist, belt-line, and buttocks. The rash also can include tiny blisters (vesicles) and scales. Scratching the rash can cause skin sores; sometimes these sores become infected by bacteria.
The head, face, neck, palms, and soles often are involved in infants and very young children, but usually not adults and older children.
Get more information on Scabies
Follow Shawndrea Thomas on Facebook