This is an archived article and the information in the article may be outdated. Please look at the time stamp on the story to see when it was last updated.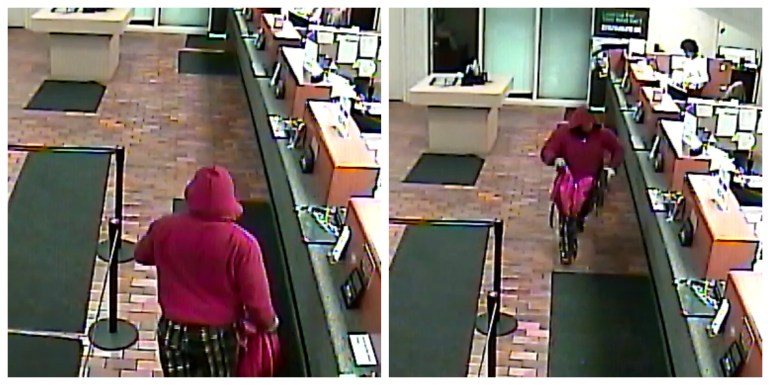 ST. LOUIS COUNTY, MO (KTVI) – A man dressed for the season robbed north county credit union at gunpoint the day after Christmas, the St. Louis County Police Department said.
According to Officer Shawn McGuire, a police spokesman, the robbery occurred just after 12:10 p.m. at the Neighbors Credit Union in the 11800 block of New Halls Ferry Road. The suspect walked into the credit union, displayed a rifle, and demanded money from the teller.
McGuire said the suspect left after being given an undisclosed amount of money. No one in the bank was harmed.
Police described the suspect as an African-American man, standing 5'6" tall, and wearing a red-hooded sweatshirt, checkered pajama pants, a red backpack, and white rubber gloves.
Anyone with information on the suspect's identity or whereabouts is asked to contact the St. Louis County Police Department or CrimeStoppers.