This is an archived article and the information in the article may be outdated. Please look at the time stamp on the story to see when it was last updated.

CLAYTON, MO (KTVI)- St. Louis County Police have confirmed that the suspected shooter of two police officers early Thursday morning outside of the Ferguson police department is in custody. Jeffrey Williams, 20, of north St. Louis County, has been charged with two counts of first-degree assault, firing a weapon from a vehicle, and two counts of armed criminal action. He is in custody with cash-only bail set at $300,000.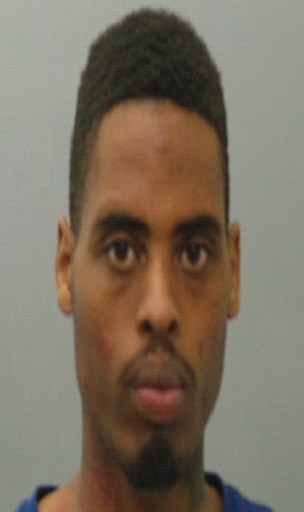 The two officers were shot just after midnight, as many protestors were headed home following a night of protests after the resignation of the city's police chief. The two were standing with other officers in front of the police department on South Florissant Road working crowd control when shots were heard. It is believed that they were fired from behind the protestors.
At a Sunday afternoon news conference, St. Louis County Prosecuting Attorney Robert McCulloch said that Williams has admitted to firing the shots that struck the officers. Williams was at the protest in Ferguson Wednesday. He left, possibly after a dispute, and then later returned and fired shots from inside a vehicle, possibly at someone other than police. A handgun has been recovered and matches shell casings from the scene.
"We're not 100 percent sure there was a dispute," McCulloch said at the news conference.
Even if police were not the intended targets, Williams would face the same charges.
Williams is on probation for receiving stolen property and wanted for failing to report to his probation officer.
Jeffrey WIlliams: 20 yrs old. Suspect is on probation for receiving stolen property. He did acknowledge firing the shots. #Ferguson

— St. Louis County PD (@stlcountypd) March 15, 2015
Grab the FOX 2 App for the latest developments: Android – Apple
One of the wounded officers is from Webster Groves Police and was shot in the cheek, just under his right eye. The other wounded officer is with the St. Louis County Police and was hit in the shoulder and the bullet came out the middle of his back. Both men were treated and released. St. Louis County Police Chief Jon Belmar said at the news conference that both continue to recover.
McCulloch stated the investigation is ongoing but acknowledged that members of the community helped solve this case. He asked that anyone with more information in the case should contact St. Louis County Police.
Watch Full Press Conference on arrest announcement
An arrest has been made in connection with the shooting of two police officers in #Ferguson. Thank you for your help. #saferstl

— St. Louis County PD (@stlcountypd) March 15, 2015
Statement By Attorney General Holder On Arrest In Officer Shootings In Ferguson
County Executive's Statement on Ferguson Arrest
Ferguson Media Statement – Arrest of Suspect for Police Shooting- 3-15-15b