This is an archived article and the information in the article may be outdated. Please look at the time stamp on the story to see when it was last updated.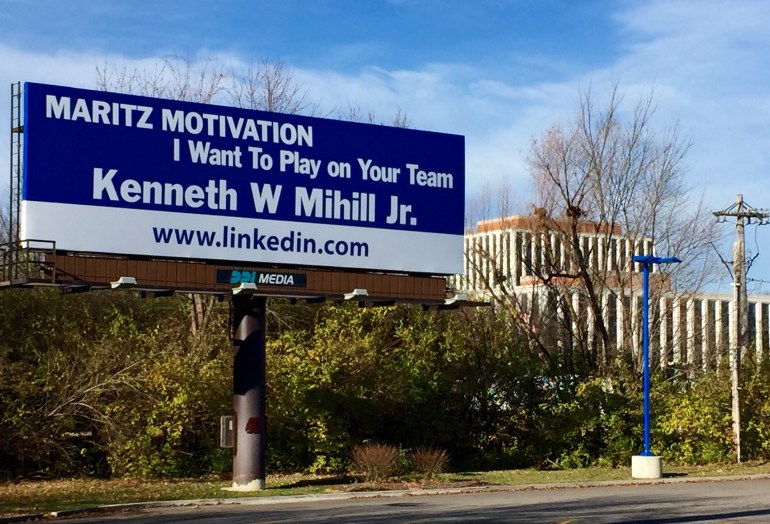 FENTON, MO (KTVI) – Believing in yourself and what you do can have positive results. Kenneth W. Mihill Jr. has spent the last decade selling outdoor advertising. He knew a resume wasn't going to be enough to land the job. So, he used a billboard.
Mihill applied for an account executive position at Maritz Motivation Solutions in November. He followed up with a giant sign across the street from the company.  It includes his name, the words, "I want to play on your team"  and directions to his Linkedin profile.
"(The hiring manager) told me she thought it was a bold move. We are looking for people who are bold and take initiative to make sure our client's incentive, loyalty and recognition programs are innovative!" said Maritz director of brand communications Kathy Randall.
The St. Louis Post-Dispatch reports that the hiring director is reviewing his resume. The job pays more than $100,000 per year when commissions are included.