This is an archived article and the information in the article may be outdated. Please look at the time stamp on the story to see when it was last updated.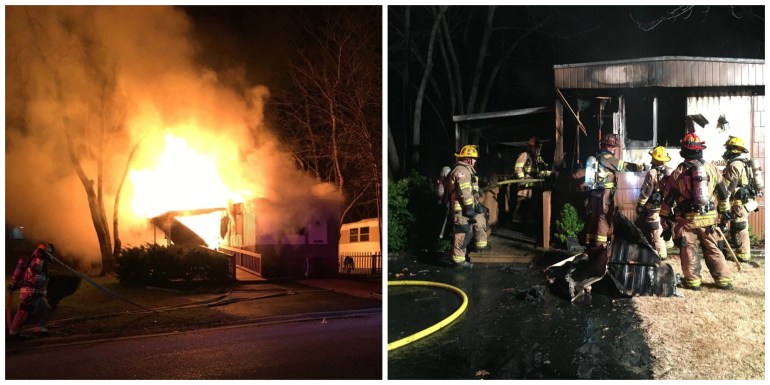 ST. PETERS, MO (KTVI) – Two people lost everything in a house fire late Christmas Eve in a St. Peters neighborhood, the Central County Fire & Rescue said.
The fire occurred around 11:45 p.m. in the 100 block of Eldorado Drive.
Two people in the home managed to escape, one of whom was taken to Mercy Hospital to be treated for burn injuries. Firefighters said the home was a total loss.
The cause of the fire is under investigation.