This is an archived article and the information in the article may be outdated. Please look at the time stamp on the story to see when it was last updated.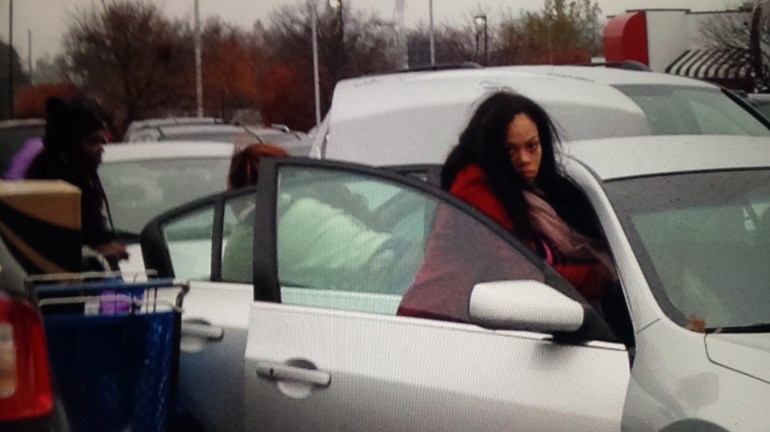 ST. PETERS, MO (KTVI) – Police are still trying to identify two women who pushed three full shopping carts out of a St. Peters Toys R' Us.
Tips sent to the department have identified one of the three women involved in the November 28th theft. Investigators are still looking for her.
The two other women that police are looking for are located in the background of the photos police released to the public.
On Saturday, November 28, just before 3:00pm, three black females pushed three shopping carts full of items out of the store on Suemandy Drive. The suspects made no attempt to pay for the items and headed straight to their car, a silver Nissan.
As they were loading up their vehicle, a customer who witnessed the theft was able to grab one cart. As he was trying to return it to the store, the women were grabbing at the items. The thieves then loaded the rest of the stolen items into the car and fled the scene before police arrived.
Another customer took photos of the three suspects, as well as the vehicle and license plate, Illinois Y92 5157.
It is believed suspects stole $1500 – $2000 worth of toys.
If anyone has any information on the identity of these women, you are asked to contact Officer K. Walsh at kwalsh@stpetersmo.net or 636-278-2244 ext. 6429. If you wish to remain anonymous, tips can be given on our Crime Solvers Hotline at 636-278-1000.