This is an archived article and the information in the article may be outdated. Please look at the time stamp on the story to see when it was last updated.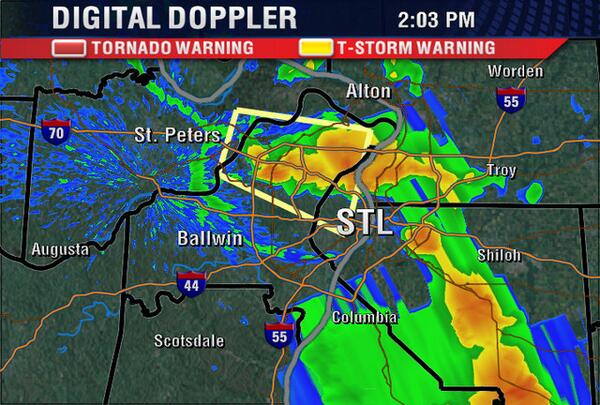 ST. LOUIS, MO (KTVI) – Another intense thunderstorm has exploded over northern St. Louis County. This cell centered along I-70 from near Earth City, east to near Ferguson. This storm is capable of 50-60 mph winds, some pea to penny sized hail and very heavy rainfall. It is slowly moving east and will impact most of north county within about 4 miles of I-70.
The storm is heading toward St. Johns, Ferguson, Jennings, Pine Lawn and North St. Louis.
Check our interactive radar for updates.
Get a FOX 2 app for your device: