This is an archived article and the information in the article may be outdated. Please look at the time stamp on the story to see when it was last updated.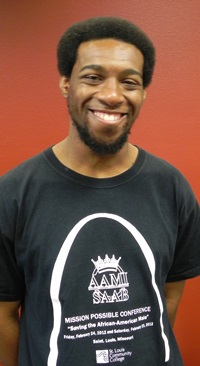 (KTVI) – A St. Louis Community College student is being called a hero for saving the life of his friend. But he's giving credit to an unlikely source.
Damon Starks was walking through the cafeteria on September 24 when he saw his friend, Angelin Appolon, an international student, choking.
Starks performed the Heimlich Maneuver and was able to dislodge the food from Appolon's throat.
Starks, 25,  bashfully admitted that he learned to do the Heimlich from an episode of the popular 90's show, "Baywatch" which starred David Hasselhoff.
The Oakville high school grad says he doesn't consider himself a hero.
"Everybody was sitting around. If you don't do something, why wait for the worst outcome? I would rather be proactive than reactive," Starks said.
Appolon is doing fine, a St. Louis Community College spokesperson said Monday morning.