This is an archived article and the information in the article may be outdated. Please look at the time stamp on the story to see when it was last updated.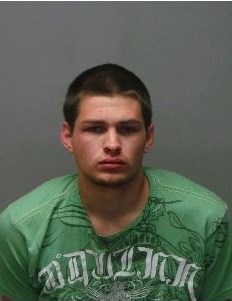 ST. CHARLES, MO (KTVI)- A person has been arrested in the case of a series of car break-ins in St. Charles. The more than 40 break-ins occured around the campus of Lindenwood University and began in late February.
On Thursday, police received a report of a suspicious person in the 1100 block of Pike Street. That person, identified as Adam Frederick, 21, of St. Charles, was located in the 1900 block of First Capitol Drive with stolen property on him.
A search of Frederick's home uncovered additional stolen property, including a handgun stolen during one of the car break-ins.
Frederick has been charged with one count of felony stealing and one count of felony possession of stolen property.  Additional charges are expected.
If you have any information in this case, contact the St. Charles Police Department at 636-949-3300 or anonymously through St. Charles Crime Stoppers at 636-949-3333.