This is an archived article and the information in the article may be outdated. Please look at the time stamp on the story to see when it was last updated.
FLORISSANT, Mo. – The suspect who fatally shot another customer at Show-Me's in Florissant has been released from police custody.
According to our partners at the St. Louis Post-Dispatch, the 54-year-old man, from Bellefontaine Neighbors, was initially booked on suspicion of second-degree murder. His name was not released because he has not been charged with a crime.
On Friday, St. Louis County Prosecuting Attorney Bob McCulloch said the Show-Me's Restaurant shooting remains an active investigation. The suspect was released pending the results of that investigation.
McCulloch said lots of information has been provided to investigators and that most of the patrons inside the restaurant at the time of the incident have been interviewed with a few more to go. Toxicology reports and other test results are pending. Once all the evidence is considered carefully, charges may or may not be filed.
The deceased man, Scott Beary, was shot and killed Wednesday afternoon. Beary and a coworker stopped at Show-Me's for lunch while waiting for a work truck to get fixed when a conversation with some other patrons suddenly escalated.
Carl Leavy, a witness to the shooting, said everything started out friendly between four men at the restaurant.
"It was all playful; like you'd expect to go to a place and have a nice lunch," he said.
Leavy said Beary and his friend were having a friendly chat with a man who owned a dog and the dog owner's friend, who would become the shooting suspect.
Witnesses told police the shooting was spurred by a discussion over the size of a German Shepherd belonging to the gunman's friend. The friend reportedly claimed that the dog weighed 290 pounds, and Beary said he didn't believe it. He began joking about how he was 325 pounds and couldn't imagine a dog his own size.
The disagreement wasn't very heated, however, and Beary had even exchanged phone numbers with the gunman after the two talked about possible construction jobs earlier.
Finally, Beary and his friend got up to leave and, as Beary was walking by the suspect, Leavy said he talked to the shooter.
"He put his hand on his shoulder tapped and said, just no hard feelings, just joking around," Leavy said.
As Beary got to the exit, Leavy said the gunman twice called Beary a foul name. Beary then turned around and walked towards the suspect.
Leavy was not sure the exact sequence of what happened next, he knows Beary threw a punch and the suspect fired, but he doesn't exactly know who was responsible for the first act of violence.
"It was instantaneous," Leavy said. "It was like a car accident, it happened so fast."
McCulloch stated that self-defense and stand and your ground statutes are making the investigating more complex. He says that he doesn't anticipate that there is any concern to the public for this person to be out of jail.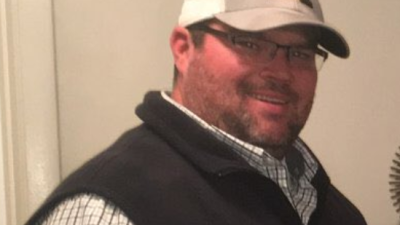 It was the second tragic loss for the Beary family in less than one week, coming days after they lost their premature baby girl, who was born at 22 weeks.
The St. Louis County Prosecutor's Office has taken the case under advisement, pending witness reports and an autopsy.
Leavy was worried after learning the shooter was freed.
"This would be horrible if this man is out running around and I understand he is," he said. "That would scare me and every single person inside that restaurant."
McCulloch said he'll know by the middle of next week if anyone will be charged or not.
Defense attorney Dan Bruntrager said if the shooter was punched first and then fired, he may have a good defense in front of a jury if he were to be charged.