This is an archived article and the information in the article may be outdated. Please look at the time stamp on the story to see when it was last updated.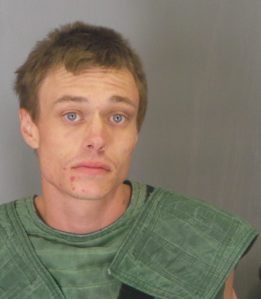 FRANKLIN COUNTY, MO (KTVI) - The Major Case Squad of Greater St. Louis has arrested a suspect in connection with the shooting of two men in Dittmer, Missouri on Wednesday.
The shooting took place  in the 9900 block of Jones Creek Road. Investigators said the shooter arrived at a home in the neighborhood and demanded his car back, but the homeowner had no idea what the man was talking about. A verbal argument turned into a fight. The suspect pulled out a handgun and fired at the the homeowner and an acquaintance.
The homeowner, identified as 49-year-old Timothy Moore, was shot in the leg and survived. The second victim, 56-year-old Kenneth Mann, was pronounced dead at a local hospital.
The suspected shooter, identified as 27-year-old Jesse Murray of Labadie, was located Thursday morning in Franklin County just before 9 a.m.
The Jefferson County State's Attorney's Office charged Murray with two counts of armed criminal action, one count of first-degree assault, and one count of second-degree murder. He remains jailed on $500,000 cash-only bond.