This is an archived article and the information in the article may be outdated. Please look at the time stamp on the story to see when it was last updated.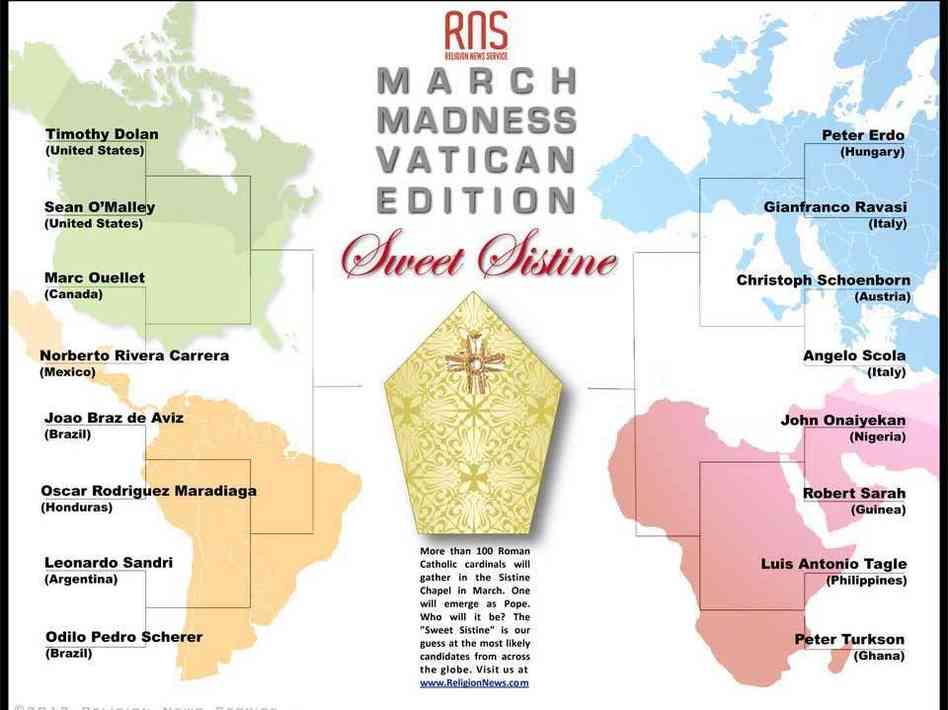 (KTVI) – The NCAA basketball spring tournament has spawned many copies of the "brackets" for other topics. Now a new "bracket" features the "Sweet Sistine" of possible candidates for Pope.
The news site Religion News Service created a "March Madness Vatican Edition".
March Madness, Vatican Version: RNS has the bracketology of the "Sweet Sistine"! Print it out, tape it up: http://t.co/755ik0Uqwi

— David Gibson (@GibsonWrites) February 26, 2013
Read more: http://www.religionnews.com/2013/02/25/march-madness-make-your-picks-in-the-vaticans-sweet-sistine-brackets/#